Qualification for a leader of the Jewish nation of Israel
If you are seeking honor, fame, glory and self gratification, then you do not belong as a leader for the nation of
Israel
.
If you are seeking the safety and security of the people and the nation, be forthright and honest with the people, serve as a leader for all the people and are willing to sacrifice everything for the sake of your people against internal and external pressures, then you fit the criteria as a leader of Israel the Jewish nation.
What Is A True Jewish Leader?
r1
The Torah (The Old Testament - Jewish Bible) clearly expresses the true character traits necessary for leaders of the nation. It is not great rhetorical skills that helps a person succeed in leading "The Nation of Israel". The gift of self-expression is not a necessary component in the skill set of national leaders.

A Jewish leader is one who is meant to represent the nation as a whole, externally and internally. Expressive ability is no more than an impressive external trait that occasionally has the power to cover an internal void. That is not what sets apart the leader of the Jewish nation. A Jewish leader must have the ability to withstand external pressures and protect his people and the Jewish nation at all times.

The Jewish nation that appeared on the stage of history thousands of years ago did not begin as a nation with an impressive external appearance. On the contrary for long periods the Jewish people lacked military and political capabilities. However, since its inception, the Jewish nation has represented a huge world of moral, ethical and just values. Values which the entire world learned, some more and some less, and spread to cultures everywhere throughout the world .
A leader of the Jewish nation is not meant to stand out as having an impressive external appearance but, rather, a significant internal appearance that also expresses the special characteristics of Jewish culture and humility. Moses (Moshe in Hebrew) was "heavy of mouth and heavy of tongue" yet he led the Jewish people out of
Egypt
following hundreds of years of slavery and oppression. Moses was the one who led the Jewish people during their exodus from
Egypt
and were attacked by various nations. Hence, the Jewish people had to learn how to defend themselves and thus, with the help of the almighty were victorious. The Jewish nation's first leader Moses signaled to us by example with his presence and leadership, the correct path and the worthy considerations which should guide us as we choose our nation's leadership.
A true leader of
Israel
has to lead from a platform of absolute faith. He cannot be a politician, only. He has to embrace the history of the Jewish people and
Israel
. A leader of the Jewish nation has to understand what the Jewish people had to endure for thousands of years and still endure today to survive.
A true leader must act from a foundation of humility and perseverance. Understanding the welfare of
Israel
and the Jewish people should be the foremost reason before any action is taken. The leader must lead by action and example -- not by rhetoric.
A faithful Jewish leader must be one who will not compromise Jewish values.
A true leader has to have a vision, fortitude and determination to overcome internal and external obstacles!
A true leader must stand relentlessly behind the defenders and supporters of
Israel
.
YJ Draiman


"In Israel; We have to undue and reverse the decades of nonsense that the peace industry has fermented, which led us to the position where the world thinks we the Jews are occupiers in our own ancestral land.
If something is false and it is repeated enough times it becomes sort of common wisdom.
We have to undo that."


No Jew or Jewish government has the right to evict Jews from their historical land in Greater Israel. "Israel, including Judea and Samaria, and the land east of the Jordan River has been the land of the Jewish people since time immemorial, over 30 centuries. Judea means Land of the Jews. Never in the history of the world has there been an autonomous state in the area that was not Jewish." There has never been a Nation known as Arab Palestine. The Arabs received over five million sq. mi. – 12 million sq. km. of territory, but that was not enough. Violating international law and treaty the British allocated over three quarters of Jewish allocated land to the Arabs as the new Arab state of Jordan. Now the Arabs want more; they will not stop until they have all of Israel without the Jews. The Arab countries expelled over a million Jewish families and confiscated all their assets including businesses, homes and over 75,000 sq. mi. (about 120,000 sq. km. which is 6 times the size of Israel) of Jewish owned land for over 25 centuries. No Jews are allowed to live in Jordan or in the West Bank area controlled by the Arab Palestinian Authority – Now you see it is the Arabs who are committing ethnic cleansing, just like they cleansed over a million Jewish families from Arab countries and now they are cleansing the millions of Christians and others.
The Oslo Accord is null and void as Abbas stated in the summer of 2015 at the U.N.
You; the Arabs have murdered the Jews and others and now you want to inherit them?
In view of past history of persecution; Israel and the Jews have an obsolete obligation to defend themselves at all costs. NEVER AGAIN. It must be in action not just words. No capitulation to the bias world.
YJ Draiman

Almighty G-d of Israel, You have given us this good land for our heritage. We humbly ask You that we may always prove ourselves a people mindful of Your favor and glad to do Your will. Bless our land with honorable endeavor, sound learning and pure manners. Save us from violence, discord, and confusion, from pride and arrogance, and from every evil way. Defend our liberties and fashion into one united people the multitude brought here out of many nations and tongues. Endow with the Spirit of wisdom those to whom in Your Name we entrust authority of government, that there may be justice and peace at home, and that through obedience to Your law we may show forth Your praise among the nations on earth. In time of prosperity fill our hearts with thankfulness, and in the day of trouble do not allow our trust in You to fail. Amen.


Truer words were never spoken
Quote from a WWII veteran overhearing someone say that `You can't bomb an ideology.":
"The hell you can't, because we did it. These Muslims are no different than the [Imperial] Japanese. The Japs had their suicide bombers too. And we stopped them. What it takes is the resolve and will to use a level of brutality and violence that your generations can't stomach. And until you can, this shit won't stop.
It took us on the beaches with bullets, clearing out caves with flame throwers, and men like LeMay burning down their cities, killing people by the tens of thousands.
And then it took 2 atom bombs on top of it. Plus we had to bomb the shit out of German cities to get them to quit fighting. But, if that was what it took to win, we were willing to do it. Until you are willing to do the same...well I hope you enjoy this shit, because it ain't going to stop!"
Back then, we had leadership, resolve, resources and determination. Today we're afraid to hurt people's feelings....and worry about which bathroom to piss in!!!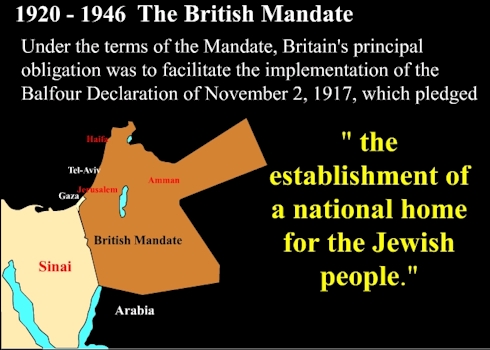 As long as world countries and leaders contribute money and support to the Arabs who promote hate and commit terror and violence, the terror hate and violence will continue.
As long as you treat Mahmmoud Abbas as a leader and not as a terrorist criminal (who has a murder conviction and an escapee from justice) who promotes and incites hate, violence and terror, the violence and terror will continue. Stop deluding yourselves that these Arabs are anything but terrorists who seek to destroy Israel and anyone who is not like them.
Mahmmoud Abbas and his Arab Palestinian authority are a terrorist entity and anyone who condones them is supporting terror and violence. Mahmmoud Abbas is a convicted murderer who is an escaped convict and belongs in Jail. Stop patronizing Abbas and start applying what he deserves, to be put in jail. He gladly admitted for sponsoring the Munich massacre and other terror acts. Abbas is playing the peace game as long as he can milk the nations of the world for billions of dollars and running a dictatorial terrorist entity.
The Arab PA is no different than Hamas in Gaza and Hezbollah in Lebanon.
There never was and will never be a second Arab-Palestinian State West of the Jordan River; they have Jordan which is Jewish territory.
Anyone who thinks about putting another terrorist entity in Judea and Samaria aka West Bank, needs to have his head examined, this type of thinking is an insidious delusion and any government considering such a proposal must be replaced. Such a move is suicidal to Israel especially in view of the results from Gaza, with thousands of rockets attacking Israel. Judea and Samaria is Jewish territory no concession of this territory is permitted. Israel is a sovereign country and Israel does not need anybody's consent to apply its sovereignty to Judea and Samaria. Israel must expedite building housing, industry and roads in Judea and Samaria. No country has the right to interfere and or dictate to Israel how to conduct its internal affairs and or its safety and security.
Let the Arab-Palestinians in Judea and Samaria relocate to Jordan which is Jewish territory or the homes and territory of over 120,000 sq. km the Arab countries confiscated from the over a million Jewish families they terrorized and expelled from the Arab countries and those Jewish families live in Israel.
The Arab-Palestinian Authority with its leader Mahmmoud Abbas aka Abu Mazen the convicted murderer is a terrorist organization, just like Hamas and Hezbollah.
YJ Draiman
google-site-verification: googlebbc90cdfdb19aa99.htm